Standard power units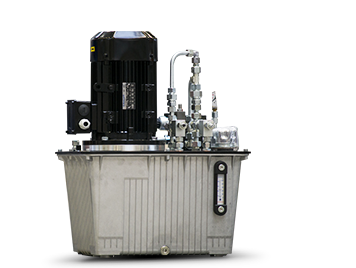 Especially designed for machine tools, steam and hydroelectric power plants, presses, cutting machines, crushers, grinders, cranes etc.
Tanks made from aluminium, plastic and steel up to 3000 dm3; gear pumps, radial pumps, piston pumps, vane pumps, hand pump.. up to 300dm3/min; power of electromotor from 0,25 to 55 kW; water and air cooling.
Due to a large quantity of components on stock we are able to deliver standard aggregates (power units) in short delivery time.
Do you have a question?
CHARVÁT HYKOM s. r. o.
Plzeňská 2726
269 01 Rakovník
Czech Republic
ID: 62956256
VAT ID: CZ62956256
Phone No: +420 313 515 923
E-mail: hykom@charvat-hykom.cz